saw this in the paperchase section of borders today and i had to get it! it's so adorbs! it looks like a hand printed poster, but it's a, probably, mass produced sheet of flat wrapping paper. i can't decide wether to use it as scrapbooking paper or if i should just hang it on my wall as is! here's a pic and a close-up of the pattern. owls! trees! leaves! birds! love, love!!!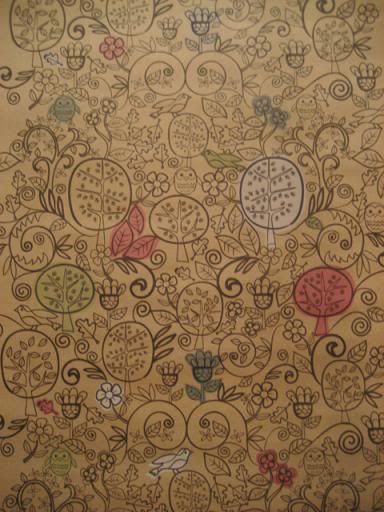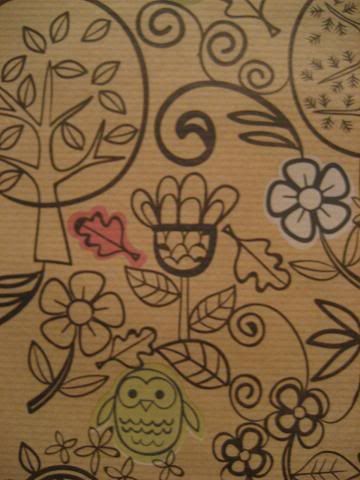 i love the awesome stuff paperchase comes up with! can't wait to see the rest of the products they come out with using this pattern!

nicole came to work with me today and we scrapped the day away! : ) now we're home finishing up some mix cd's and resting up before our busy day tommorow! we have the big memories expo in somerset in the morning and then we're going shopping for fun new clothes and shoes. and, if the weather cooperates we're headed to new hope in the evening to walk around a bit.

hope everyone has a great friday!