this is going to be short because it is waaaaaaaaay too beautiful outside to be indoors and so i have a chinese food picnic with my name on it!

so, here's my scrapjacked entry. i used the april poppy ink kit. i wish the journaling showed up more, and i might actually play with it a little bit before i submit it to them. the journaling says;

myspace shot?
. taken from above at a downward angle? check
. slightly blurry? check
. coy pose i.e. pigeon-toed with hand in pocket? check
. maximum exposure of bangs? check
. sassy look? check
totally!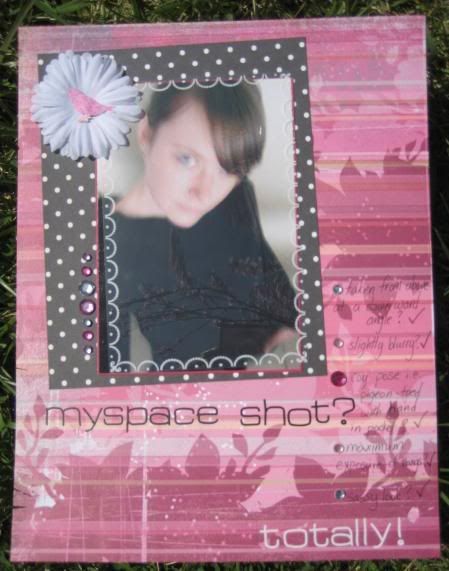 and here is a picture of me playing in the cherry blossom trees outside of work. ignore my hair. i showered and ran out the door without even brushing it. eek!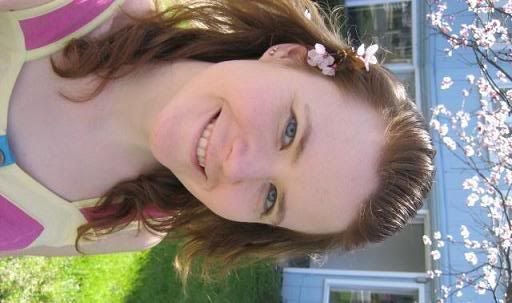 okay, i'm off to play outside!