... HELP!!!! ((please.))

i finally got to sit down and do a lo for myself rather than for the store or a class and this is all that came out!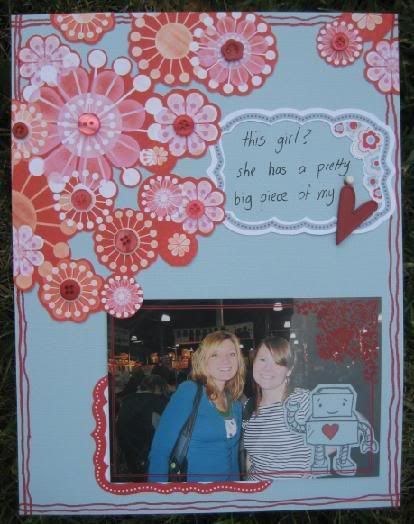 it's cute and all, but it def does not reflect all that is going on in the creative part of my mind! i can't believe that i am still stuck!!! and, i'm going to a 12 hour crop saturday! : (

so, here's where you scrapping ladies and one gentleman (that i know of) come in! comment on my blog with a link to one of your lo's and i will scraplift it in one way or another while i'm at the crop on saturday. i will post all the lifts asap after that and also announce which one of you taleted people gets the rak that i'll be drawing for from the names of people who submitted.

sound like a plan? good! i've been storing up some really fun rak stuff! so get to posting!