i came home to all this on my porch!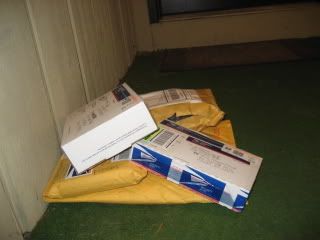 all of the mixes for the scrapped mix cd swap coming in so far are sooooo cute. i can't wait to have them all in my hot little hands at once so that i can take a cute picture of them all together to show you all!

i also made this really cute tag to go with the camo easter basket i'm sending to my friend who is in the army and will be spending easter in baghdad. : ( he will be home on leave for a few weeks at the end of next month though, yay!