so, me being let loose in a scrapbook store for 5 hours by myself is apparently a really bad idea. here is the result;




my favorite parts of the new additions to my scrap stash are; the skulls with heart shaped eyes paper, the pink cherries with the skulls on them and the paper with the tattoo-style sparrow and heart with wings. i also got the cute new junkitz with the cupcakes and just about all the embellishments and paper to go with the skull paper, including the really awesome transparency ribbon and "tilez."

actually, i'm pretty psyched on everything i bought, haha.

and, here's a closeup of the tres jolie buttons,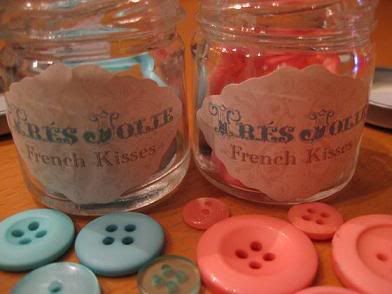 i'm not usually a button person, but it's no secret that i'm a sucker for cute packaging. plus something about them just kept calling my name every time that i walked past.

i also got 3 layouts mostly done, including my first ever scrapjacked layout! i just have to do a little bit of journaling on it. i'll post them when i'm done.

what have you guys added to your scrap stashes lately that you can't stop pulling out to look at again and again?