here's the first draft of the bam pop mini album class that i'm teaching!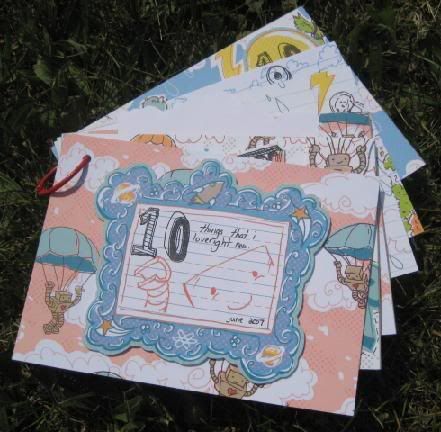 so far just the page bases are down and some minor embellishing but once i get my photos in and layer some stuff i will post piccies of the actual pages.

alright, i'm off to house/dog sit for my aunt tonight and tommorow night. she even offered to pay me extra if i clean out her back porch and organize the house! i'm all about it. i would probably have been organizing even if she hadn't asked. hello my name is morgan and i'm a chronic organizer.

memorial day will be spent at work until 5 or so. we are on the memorial day parade route so we of course we are going to be open! hope everyone is having a great holiday weekend!