yeah, this is a little late, but poor zing boom had a major system crash and couldn't get the add-ons up until this evening. so here we go, a magical tour of my ridiculous scrappy spending for june!

the super amazing story of my life kit for june is called "the story behind the song." i am totally in love with this! sara graced us with an early full reveal and i have been drooling ever since! here is the main kit;




and i also got the adorable "gwen... yes that gwen" add-on! so glad i snapped it up because now it's sold out! totally expected though, look at those pink polka dot petaloo flowers, old english alpha rubs and those adorable little japanese flash cards! and i can not wait to put those love, elsie roxie cardstock stickers on like everything!




i'm also slightly embaressed to say that i ordered a bunch of little extras and stuff too, but i was in such a spending frenzy that i don't remember exactly what i got! ugh! i know for sure that those cool decorative edged tape writer tapes were in there, and possibly some of the silver chandelier hambly rub-ons? not really sure! it will be a big surprise when it gets here! plus sara is including a first order and birthday surprise too! totally the raddest!

so, then at 2 a.m. poppy time i headed over to poppy ink to peak at the full reveal of the june kit (i'm finally on a sub. so no anxiety!) here's the main kit, "tutu";




i'm not super crazy about it so depending on what i think when i see it in person i may sell it over on willow traders. what i was really lusting after was the hedge hog and tree stump stamp set, but the rest of the product in the add-on that it came in wasn't really my thing. and the add-on i really loved the product in had a weird hot air balloon stamp in it that just wasn't my thing so i didn't get either. : (

but, my pouting has been somewhat short lived since i'm pretty sure that miss sara berry said something about a hedge hog stamp in july's earthy/reds/mushroom/foresty inspired kit. hopefully i didn't just dream that cause sara makes the sweetest stamps! just look at this one that's coming with the june kit;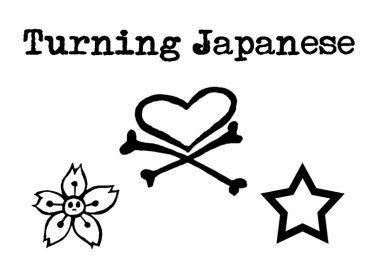 i know i keep saying this but i love the affordability of sara's add-ons and i am totally in love with the fact that she even has individual add-on stamps and lets you buy just the stamps from the kits, as if i could ever pass up the kits! anyway, off my soml soap box!

so, the big hold over was zing boom and just a couple of hours ago i scooted over there for the full reveal of the "so freakin' cute" kit. i had already pre-ordered, and i'm so glad that i did because it is totally loveabley adorable;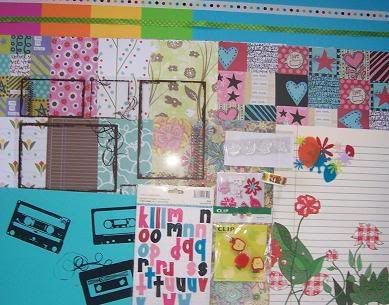 i mean that custom printed mix tape paper is amazing! i can already tell that that baby is going to be tough to cut in to! and the apple clips!!! and, i snagged my first zing boom add-on, "pretty bird";




i saw that love, elsie chipboard book in a store the other day and totally fell in love but was trying to be quasi-responsible, so i'm totally glad that it was here in the add-on that i had already planned on treating myself too! plus, i'm loving the elsie font and the hot pink birds, (i only have them in brown and cream.) and, i can't wait for the challenge of working with those clips, i think they are just begging to be hanging off the edges of a mini album!

anyway, when i was at the crop room (at which time marykate was apparently buying my surprise party time, the sneaky girl!) i picked up some of the coveted love, elsie roxie line. so, guess what i used on my circle journal cover, rules section and sign-in page?!?! i'll take piccies tommorow when it is hopefully done (so that i can mail it off to laurie 5 days late, oops!) and hopefully sunny (for the best light!)

alright, well i'm off to close the store! tough job i have, i know! actually i've been drawing up plans to re-do the stores whole layout so that the tons of new product that just came in over the past week can actually fit out!

i actually have lots to do tonight and tommorow, make an explosion box for a birthday party project for twelve 12 year olds, finish said cj, pack some stuff up for shipping (amber ulmer, aimee and barbara start watching your mailboxes), not to mention getting all 50's housewife gussied up and going out to dinner for my birthday tommorow night! can't believe i'll be 25 already! weirdness! haha!

::edit::

i forgot to show you my mailbox goodies from this past week and today! 8 out of my 10 poppy ink little pretty stamp shop stamps got here, the 2 that are on their way are the cherries and swallow (which will be perfect opposite my soml swallow) here is what's here already (sorry for the twilight photo);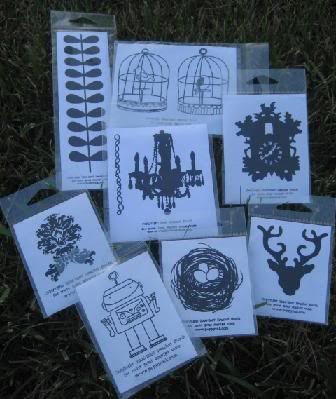 this is a little feltie pin i ordered a little bit ago that came this past week;




and this is the amazing box of rak goodies i got from barbara (mrs.nosab, her blog is over there ->) i can sooo not believe how generous she was with her slang flash cards, japanese clips, french twist journaling tags and the other fun goodies!!!




sorry this is such a long entry but we are just so blessed with such an awesome scrappy world!