here's my alison flynn scrapjack;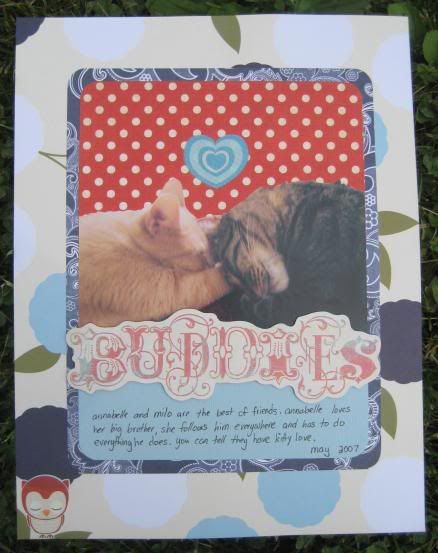 i really like that the jack target made it so easy to create a really eye catching, simple lo that i totally love! i actually finished this one yesterday too, but the natural light was gone so it had to wait until today.

used my june soml kit today on a lo introducing my new little fur-niece to the world, i love it so far but i envision the use of one of my "hello my name is" nametag stickers and they are at home so it will have to wait until i get home from work.

it was really busy here today which made my day go by super quick, which is good since i am working the next 13 days straight and then leaving for cha.

speaking of which, every sneak peakie i see from the manufacturers is making me more and more excited about going! not to mention meeting some of my rad online scrappy friends irl!!!

alright, off i go to close up the store.