so when you are overtired and punchy silly at work by yourself and you go over into the hambly corner and realize that it is a crazy wind tunnel due to the air conditioning and you have your camera with you... this is what happens;




hahahahahahahaha! yeah it's like a scrapper calendar shot ! "look at alllllll that hambly, okay now pout in to the camera", haha. oh lord, at least i make myself laugh.

anyway, here is that lo i was talking about the other day;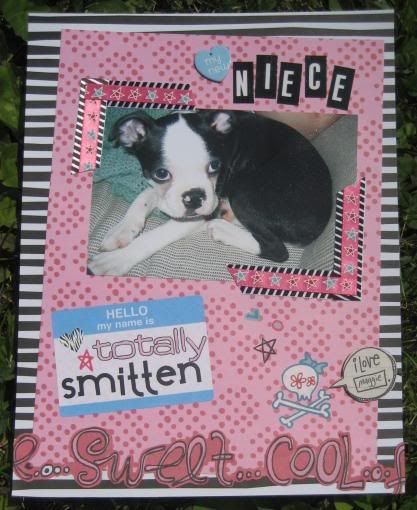 i think i'm getting used to the love, elsie.

speaking of which there is going to be a love, elsie booth at cha. first off, hopefully elsie will be there and, second, i wonder if she is releasing new lines, just adding a couple pieces to her current lines or just continuing to promote her current lines. either way i am soooooo scoring some for the store. after i bee line for the hambly booth first thing that is! i can't wait to see what their new release is! i'm in the process of making a little book for all my notes on all the manufacturers and i've already started myself a. "don't forget to pack this" list. and i just got my new business cards the other day and they are really cute. i'll try to post a pic sometime soon. also, i want to be business casual, but with really comfy shoes on while i'm at cha so my mum and i are headed to menlo park mall tommorow after work to check out the sara jessica parker clothing line, bitten, at steve & barry's. apparently it's 500 pieces (tops, dresses, skirts, jeans, shoes, bags & accesories) all under $20 a piece. super psyched on that. plus i want to find something cute to wear to the scrap in style reception!

anyway, work til 5 today, i've been rearranging the whole store again, and then i'm going home to freshen up then heading out to wal mart for cheap giant candy and then going to see transformers at the rave theater with rick, ian and one of rick's friends. i am soooooooo psyched on this. we always have fun movie outings and i never manage to take pictures, i will def try tonight. we go see all the big movies together, 300 in imax, pirates and all that business. can't wait for this movie though, even the indie movie snobs and 80's elitist friends are digging it hardcore! i'll let you know what i think!