... already, and it's only 2 in the afternoon!

so i had fun scrapping with my sassy scrappers at trish's last night. i've gotten so used to scrapping alone! i was a little overwhelmed but had a lot of fun. i only got one layout done, but i love that i finally got to use one of the kur+ #alsey pieces that i printed on to white bazzill a while a go. i'm loving the simple color scheme and the face colin is making in this photo just cracks me up. so let's visit said photo, a.) it is obvious that it's like 3 in the mornign and that i have been out all night jsut by looking at my hair and lack of any remaining make-up, haha. b.) colin has the best eyebrows of anyone i know, male or female. it's hands down. c.) there isn't really a c.) i just feel like there has to be if there is an a.) and a b.)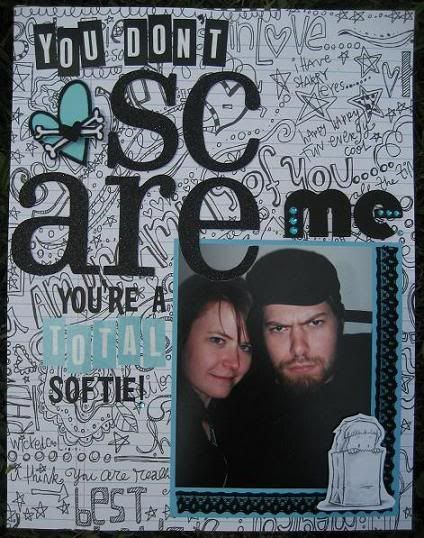 colin is one of my favorite people ever ever ever. we dated waaaaaay long ago (actually it was only like 6 years ago, but it feels like forever) we didn't talk for a while after and now he is my go to guy. he always cheers me up, most classicly by singing that clay aiken song, "invisible" to me, because we both find the lyrics terrifying, he is amazingly talented as an artist, he has a way of breaking things down for me and snapping me back in to reality and he always always always tells me he loves me when we say good bye. i think everyone needs to hear that from their friends who really mean it!

anyway, that was a ramble and a half. i'm off to get caught up on as many things as i can while i'm at work.