haha, yeah i just said that!

i totally dug jacking miss kristi this week! so not my usual colors on this lo, but i really like how it turned out. this boy and i were best friends when we were 8 and 9 and then his family moved down south. he found me on myspace and we reunited when we were 23. tooooooo funny! so weird how we are totally into similar things after all these years. he's in graphic design, we are both lost obsessed and we had a lot of fun hanging in the city. these were taken in the photobooth at a club we went to. craziness.

i used the july poppy ink kit and a piece of the front cover of the hambly cha catalog. haha. yeah my hambly love is an insatiable one.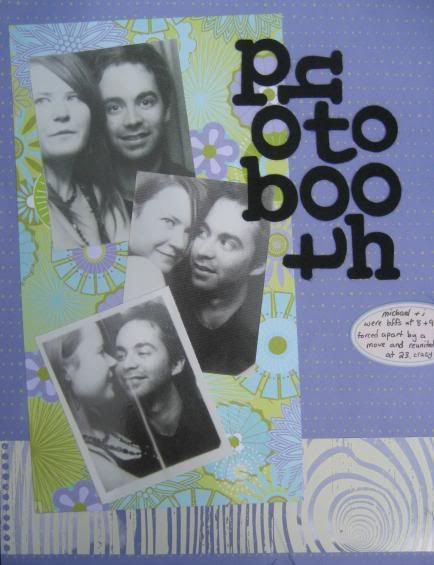 also, i have decided that perhaps living in pleasantville wouldn't be too horrible because i look awesome in black and white! haha. just kidding. i would die if we could only scrap in black and white!

and yeah, evan and i totally slacked on the picture taking last night but it was really awes(ome) to walk around the town i grew up in, and then the town i live in now talking and drinking milkshakes from jj scoops. tommorow my friend rick and i are headed into the city to see kerry! so excited. she is going to law school in texas right now and i haven't seen her since new years day, after a debaucherous new years eve, and i miss her crazy positive energy! she's in nyc for 3 days doing some interviews, so exciting! there, i swear i will try to remember to take some pictures!