i had a nice day louging around in my jammies today and starting my little "my 24th year" arrow shaped chipboard binder album. i've only gotten a couple of pages done but i have all day tommorow too. here's the mess so far and you can kinda see a couple of the finished pages in the foreground;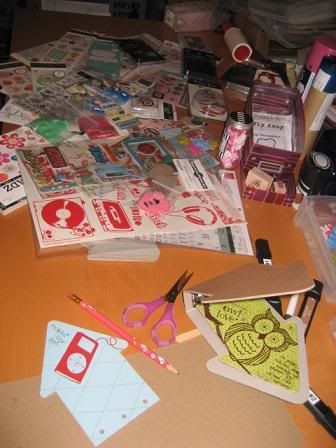 i kind of just pulled out all the papers and embellies that i was in the mood to work with and i'm going from there. then i got ready and went to the new restauraunt in flemington, fusion! it's french thai fusion and it was awesome and gorg inside. here's some picces of the restauraunt, marykate & i after dinner and my appy, chicken fusion triangles, they were awesome! the outside was like a spring roll and the chicken was seasoned with cinnamon and thai spices, sooooo good! as well as a really cute piccie of miss trish!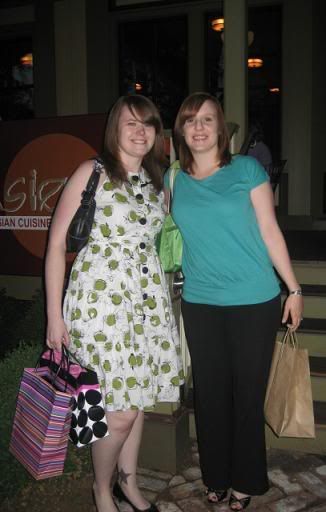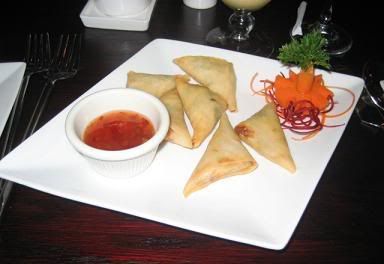 my aunt and mum were there too obviously, but they are anti picture. i got some awesome presents including the awesome scrappy one from my mum, BOTH kristina contes classes and the crop with kristina the night before! sooooo rad! i can't wait! the crop is friday night and the classes are both saturday! has anyone else taken any of her classes? i so want to see pictures!