look at this little muffin that marykate and cori just brought home!!!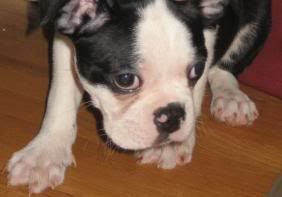 i keep having to restrain myself from going over there every day! but, how can you not want to cuddle non-stop with this;




here name is maggie and soon she will have a little wardrobe and i so can't wait. oh and here's her mommy and i at the olde york inn the last night they were open. marykates grandparents used to own it for like ever and now the new owners are closing down, very sad!




can you see why people think that we are sisters? we pretty much are! she's been such a huge part of my life for so long. it was a nice night and a sad farewell for her family, but they handled it in true irish style!

i also just got mk and cori's wedding picture discs (y'know from like 2 years a go!) so expect lots of wedding layouts soon!

still trying to decide if i want to sell my june poppy kit or not. i am totally in love with the color combo and two of the papers and the one yellow courduroy brad, but does that justify keeping the whole kit? not so sure on that one!

oooh, also miss sara berry's peekie is up over at soml and it look so fun! not to mention the adorable hedgie stamp that i am sooooo already planning uses for!

speaking of adorbs stamps, my mum went to scraptasia without me the other night, so sad that i was working! but, she totally picked me up a couple of presents so that wound healed a little quicker! she got marykate and i the maya road celtic knot chipboards to share and the most adorable stamps ever, one is a row of little chickies and the other says, "to one of my favorite peeps" how flippin' adorbs is that?!?! can't wait to use them to make some cards for some things i have to mail out monday. i was so much better about the post office when i lived in philly! ugh!

and tonight it's off to marykate's after work for movies, junk food and puppy cuddles (maggie snorts in her sleep and it's the cutest thing ever!)