... this is what i am working on right now;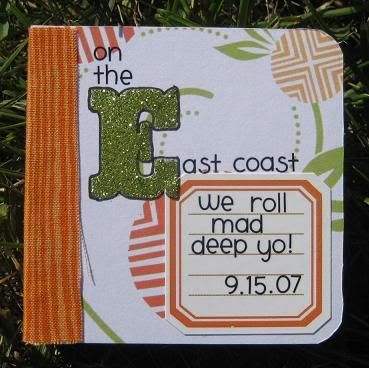 squeal!!! i am totally making myself giggle with this one! the always amazing sara berry sent us these awesome 3 x 3 christmas board books, along with a bunch of other goodies, for our little east coast get together and i am totally filling it with our little mini pics from the round robin and little bits from the weekend!

i think my scrap juju might just be back!

p.s. that amazing orange woodgrain fabric i have wrapped around the spine is from miss vee! she is an awesome sharer!

..::EDIT::..
i finished it, and i'm totally smitten! this is the first thing i've scrapped in forever that i'm really into! sure i see some spots i want to add things, but as a while i really like where it's at. you can check it out here at scrap in style!